Where to eat
At lunch time you have several options for eating, either on or off campus.

On Campus
Students, staff, teachers, for a coffee break, lunch or event: the cafeteria space of Building E is versatile and open to everyone. Free-to-use microwave ovens are available.
This truck can be found behind the E Building on Wednesdays and Thursdays. You can buy hamburgers and fries, or Vietnamese food. And if you pay with your student card no tax is charged.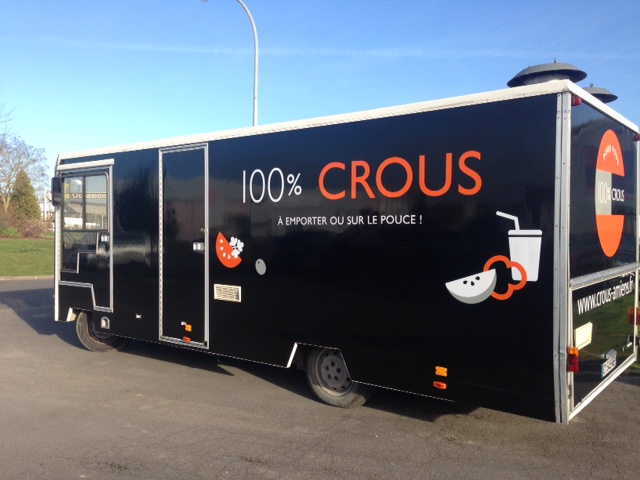 Off campus
This is a University Restaurant (
restaurant universitaire
- RU) situated a few minutes walk from Centrale Nantes and it offers a variety of dishes; from typical French food, to pizza, fish, and grill, and international typical food. It opens only weekdays around lunch time (11.30am-1.30pm). This restaurant can get very crowded, so it always best to arrive early. See below for directions to RU from ECN
Located nearby the school, at 2 Rue du Fresche Blanc, you get every type of fastfood, sandwiches, hamburgers, paninis, fries etc... You can eat in or take away, as you prefer.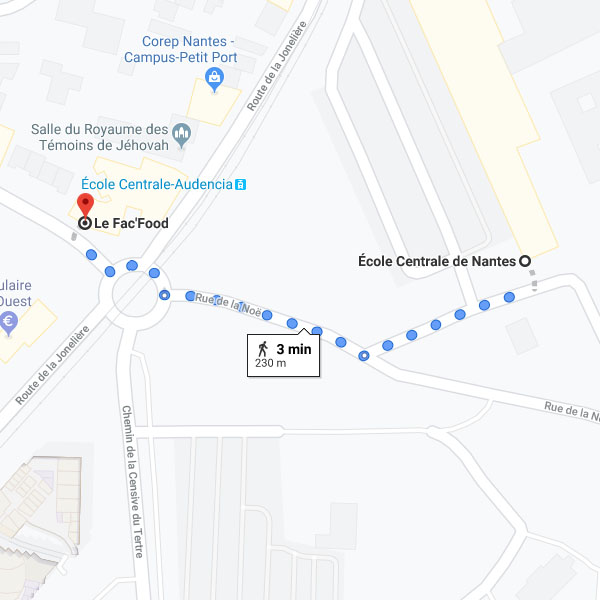 Published on July 12, 2017
Updated on February 28, 2020